A MESSAGE FROM OUR PRESIDENT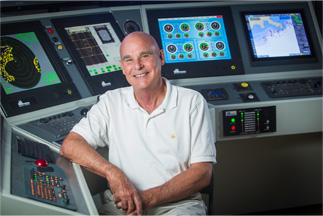 Beier Radio, L.L.C. and its subsidiaries (Beier Integrated Systems, Sentinel & The Marine Training Institute) are committed to total customer satisfaction by delivering quality products and services to the marine industry in a timely fashion. We are dedicated to meeting or exceeding Regulatory, Industry, Class and Customer requirements. We strive to continually improve the effectiveness of our Quality Management System through the establishment and constant evaluation of supporting objectives.
KARL BEIER, PRESIDENT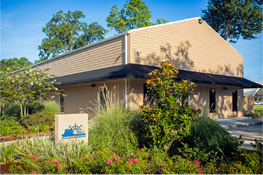 A NEW technologically advanced training center is now open and conveniently located along the central Gulf Coast near Houma, Louisiana. It is North America's only Furuno ECDIS certified training facility! At the Marine Training Institute, mariners master the operations of vessel technology using simulators that apply real-world skills to the real-world challenges of the marine environment. The Institute offers a wide range of courses required for mariner certification, as well as training for operation and maintenance of vessel control and navigation systems.
The Marine Training Institute is proud to offer mariners hands-on DP training using the world-class Beier IVCS 4000 Dynamic Positioning System in Gray, Louisiana, USA.
The Marine Training Institute is accredited by The Nautical Institute in London for its standard of excellence in the training of maritime personnel in principles and practices of operating a DP system in a working environment.
The facility uses fully computerized training simulators to allow the student to have the most realistic experience possible. Each student workstation includes the Beier IVCS 4000, our ABS, DP-2 integrated vessel control system.
Our training program offers both the basic or induction course, and the advanced/simulator course at one convenient location, centrally located near the ports of South Louisiana and the Gulf of Mexico.