GEORGE RAAB
Training Manager/Instructor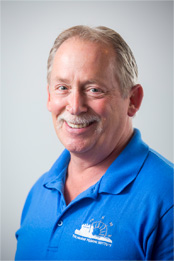 George Raab, a retired Quartermaster (1973-2001), served as leading Quartermaster and Assistant Navigator while on board USS Frank Cable AS-40, USS Arkansas CGN-41, USS Moinester FF-1097, USS Hawes FFG-53. From 1996 to his retirement, and again 2002-2008 as a civilian, he was the leading instructor for all navigation courses at Fleet Training Center Norfolk (FTC). At FTC, he was involved with the curriculum development for the navy's ECDIS-N courses and consultant for Center Surface Combat Systems (CSCS) to the Navigator of the Navy Office in direction of training for the US Navy's current Voyage Management System Operator Course. He developed all simulations for the current Voyage Management Systems Operator Course and conducted Executive Level Training to waterfront Commanding Officers and Navigators in Voyage Management System.
In 2001, he was employed by the U.S. Coast Guard as the ECDIS instructor for Command Display and Control Operator (COMDAC) Course, where he assisted USCG in developing the Command Display and Control Operator (COMDAC) Curriculum, and conducted ship training and assessment visits to all USCG platforms. George spent five years as the lead ECDIS instructor for Mid-Atlantic Maritime Academy using Transas and Sperry software along with training on the AdvancedRadar Plotting Aid (ARPA) and Unlimited Radar Operator.
George comes to The Marine Training Institute, a Beier Radio Company, with 30 years navigation experience and 15 years ECDIS experience, as our ECDIS instructor to teach the ECDIS certification course as well as Transas and Furuno ECDIS type-specific training.
BOB CASON
Course Instructor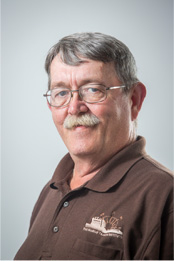 Bob Cason, a former USMC corporal, was a Radio Operator/Instructor with 8th Com Battalion and cross trained as an Electronics Technician at the USMC Electronics School at MCB 29 Palms, CA. After EAS he joined Offshore Logistics as an Ordinary Seaman and was promoted to Mate and then Master on an uncertified vessel. From 1979 thru 2000 worked for various U.S. companies on both Domestic and International waters. During this time he held USCG 500 GRT Domestic/3000 GRT ITC upon Oceans and Towing Master upon Oceans with appropriate STCW 95 rating, ARPA and GMDSS. He has assisted in the installation of several FSPO's and Subsea installations overseas and has made several Trans-Atlantic crossings on both OSV and Ocean going tugs.
He started DP Basic in March 2001 and completed Advanced Simulator in January 2002 at Kongsberg–SimRad in Houston, TX. From 2002 until 2012 worked different types of DP systems including Alstom, Nautronics, Kongsberg-SimRad, and IVCS, on OSV's, construction, J-Lay, Reel and S-Lay Barges.
Bob comes to The Marine Training Institute, a Beier Radio Company, with over 30 years oilfield experience and 11 years DP experience, with 9 years as a Senior DPO on various systems and vessels.